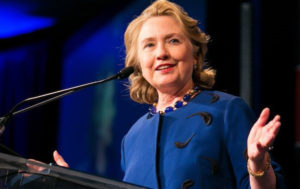 Carried out by Seattle-based Study in the USA, a Department of Commerce partner that connects international students with universities and colleges in the US, the study surveyed over 1,000 students
Students were asked to share their nationality, and answer: whether the election affects them; if Donald Trump becomes president, would they more be or less likely to study in the US; and if Hillary Clinton became president, would they be more or less likely to study in the US.
Out of 975 respondents, 639 said they would be more likely to study in the US if Clinton is elected and less likely if Trump is elected. Only 91 students said they would be more likely to go to the US if Trump is elected and less likely if his opponent wins.
The results reinforce concerns among the international education community that Trump's anti-migrant stance is impacting study interest.
Jennifer Privette, Study in the USA's editor and assistant publisher, told The PIE News that in designing the survey, she had wanted to see if "the polarization this election caused in the US" is reflected overseas and how closely the world is watching the US election.
"I also wanted to know if it would affect students' desire to come study in the United States. International students contribute $30.5bn to the US economy and support 373,000 jobs in the USA," she said.
The survey was sent to students through the Study in the USA network and received an overwhelming 96% response rate. Countries with the highest volume of respondents were Brazil, Mexico, India, Vietnam and Indonesia.