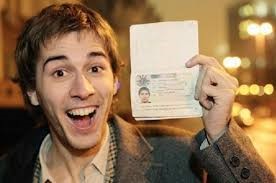 The European Parliament has passed a new visa directive on European Union entry and residence that makes it easier and more attractive for people from third countries to study or do research at EU universities.
The Visa Directive, passed by MEPs on Wednesday,s and will ensure that:
Students and researchers may stay at least nine months after finishing their studies or research in order to look for a job or to set up a business.

Students and researchers may move more easily within the EU during their stay. In future, they will not need to make a new visa application, but only to notify the member state to which they are moving, for example to do a one-semester exchange. Researchers will also be able to move for longer periods than those currently allowed.

Researchers have the right to bring their family members with them and these family members are entitled to work during their stay in Europe.

Students have the right to work at least 15 hours a week.
Lead MEP Cecilia Wikström of the Swedish Liberal People's Party and a member of the parliamentary Group of the Alliance of Liberals and Democrats for Europe, said: "I am glad that the EU recognises the value of attracting highly skilled people to come here and to entice them to stay by creating a harmonised European system applicable in all member states.
Fernando Galan, chairperson of the European Students' Union or ESU said although ESU welcomes the steps forward to increase brain circulation and support cooperation with third countries, the period of the right to stay after finishing studies was cut down by half – the European Commission had proposed 12 months and the European Parliament 18 – and the right to work has been reduced from 20 to 15 hours a week.
In addition, students' families had been excluded and only researchers will be able to bring their families with them.
Member states will have two years to implement the directive, but the ESU called on governments to do so as quickly as possible to improve the situation of students from third countries.
http://www.universityworldnews.com/article.php?story=20160512214927950