The higher education in the universities of Germany is one of the most popular educational market item nowadays. According to the joint report of German Academic Exchange Service and German Centre for Research on Higher Education and Science Studies, which was presented on July, 22, by Mini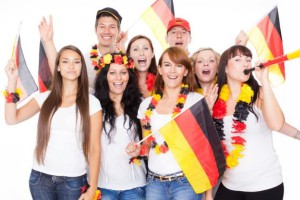 stry of Education of FRG, the number of foreign students has gained 301 350 (what is more on 19000 students than in 2013).
By the words of federal minister of education Johanna Wanka, one student out of nine came from abroad (information provided by Deutsche Welle).
Germany is the third most popular country among foreign students after USA and Great Britain. The most popular are technical sciences. According to forecasts of the German authorities, in Germany by 2020 the number of students from abroad should increase to 350,000.
The opportunity of studying in Germany became especially attractive in 2014-2015 when the higher education had become free on the territory of the whole country. The last out of seven federal states to abolish tuition fees was Lower Saxony in December, 2013. These rules are for the foreign students as well.
В данный момент правительство и учебные заведения Германии проводят активную политику по привлечению иностранцев, благодаря чему количество иностранных студентов, приезжающих учиться в Германию, неоднократно возросло.
At the moment the government and higher institutions of Germany are pursuing an active policy of attracting foreigners, so that the number of foreign students coming to study in Germany has increased.
Information source:
http://ubr.ua/labor-market/education/germaniia-postavila-rekord-po-chislu-inostrannyh-studentov-349845