On December 2, 2020, Igor Sikorsky Kyiv Polytechnic Institute has got another reason to be proud of his achievements in the arena of international cooperation. At the ceremony, which was held online with the participation of world-class higher education institutions (Western Sydney University, University of Guangzhou, University of Padua, and others), our university officially joined the Alliance of Guangzhou International Sister-City Universities (GISU).
At the online meeting of the Alliance of Guangzhou International Sister-City Universities (GISU), such initiatives as the creation of the Digital Academy, the Venture Makers program aimed at creating a new "large-scale" platform for entrepreneurship training, and the introduction of an additional online course in traditional Chinese medicine and many others were presented and discussed.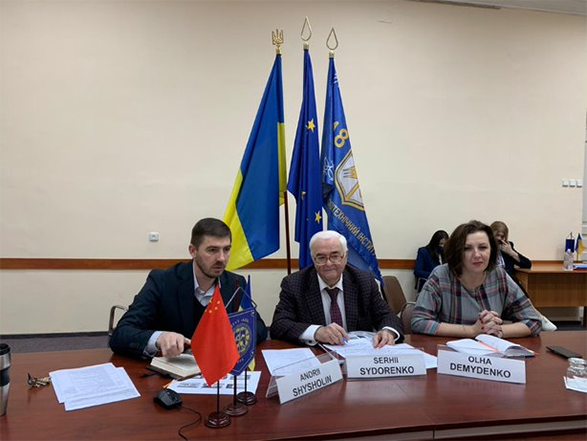 Participants in the international meeting from the side of Igor Sikorsky Kyiv Polytechnic Institute were vice-rector for international relations Sergii Sidorenko, the head of the Academic mobility office Olga Demydenko and the head of the Foreign economic activity office Andrii Shysholin. The importance of the ideas and initiatives announced during the international meeting, combined with the involvement and joint work of two departments of our university, have great hopes for the success of a new initiative for the development of sister-cities – members of the Alliance, as well as the continuation and strengthening of mutually beneficial and fruitful collaboration with international partners.
The detailed information about the Alliance of Guangzhou International Sister-City Universities you may find by reference http://gisu.gzhu.edu.cn/ABOUT_GISU/ABOUT_GISU1.htm