A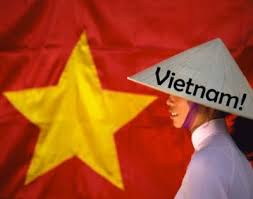 recent announcement by Vietnam's Prime Minister Nguyen Tan Dung of a moratorium on new joint university projects with foreign governments could delay the transformation of an institute in Da Nang province into a new Vietnam-UK university.
But Vietnam's Vice-minister for Education and Training Bui Van Ga said even without such expensive university projects, the country is keen to build up more joint degree programmes with foreign universities and develop transnational education, or TNE, where overseas universities validate and oversee degrees delivered at Vietnamese universities.
In a bid to improve research collaboration and its international rankings, the Vietnamese government has set up three international research universities with the governments of France, Germany and Japan, funded with overseas development assistance from the World Bank, Asian Development Bank and Japanese government respectively.
"Right now we cannot get additional funds from the international development banks for other Universities of Excellence. So we will start with the Vietnam-UK Institute for Research and Executive Education. This will grow, and when we have the right financial conditions we will open a Vietnam-UK university," he toldUniversity World News.
Information source:
http://www.universityworldnews.com/article.php?story=2015091114411336