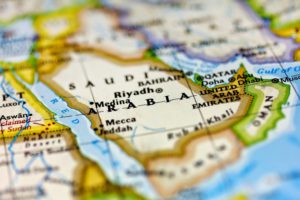 Saudi Arabia's policy of replacing foreign workers with its own citizens is known as Saudisation. Until very recently, the oil-rich Saudi kingdom has depended heavily on expatriates to fill jobs. Currently, however, the country is faced with a burgeoning young population that needs to find gainful employment. Unprecedented numbers of young Saudis are also returning to the country after benefiting from the Scholarship Program overseas.
The Saudi state has been working hard to absorb these qualified citizens into the workforce. As with all economic sectors, this has had an obvious effect on the substantial higher education industry in the country.
The Saudi ministry of labour has in recent years worked quickly to ensure the implementation of new Saudisation laws within higher education and both public and private universities have been quick to comply. Workforce localisation at such a rapid pace has been unprecedented in this country – however, academia, for various reasons, has been ill prepared to deal with such a sudden paradigm shift. 
Whereas teaching and research faculty in Saudi universities continue to be a more or less even mix of Saudi and foreign citizens, administrative positions have overwhelmingly been Saudised. Until recently, the vast majority of university administrators – the departmental administrative assistants, curriculum developers, research centre directors, international engagement managers, quality assurance personnel and so on – have overwhelmingly been foreign citizens. These have been the people tasked with establishing, developing, running and maintaining, as well as growing, academic departments and administrative units within universities. 
According to the country's changing employment laws, key administrative functions such as human resources and finance have been required to become 100% Saudi-staffed. This has caused a significant changes within universities. Universities in Saudi Arabia are continuously urged to focus on quality assurance and improvement, with global standards in mind. But students are simply not well enough prepared in fundamental areas. This lack of preparation is simply the result of a disconnect between the very locally oriented public educational system up until high school and the vastly different, heavily Western-influenced curricula at the university level.