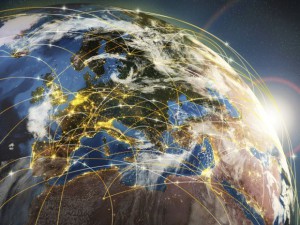 Qatar University has topped a list of the world's most international institutions, based on data from the Times Higher Education World University Rankings 2015-2016.
The Middle Eastern institution, which was ranked in the 601-800 band in the overall rankings, knocked Switzerland's École Polytechnique Fédérale de Lausanne (EPFL) off pole position to fourth place for the first time in six years.
The rest of the top five is filled by the University of Luxembourg (second), University of Hong Kong (third) and University of Geneva (fifth).
Despite EPFL's drop, Switzerland remains the most-represented country in the top 10, taking four places, while the UK has the deepest reservoir of outward-looking institutions in the top 200, claiming almost a third (64) of the positions, led by Imperial College London in 10th place. Australia comes a distant second with 24 institutions.
The ranking is compiled using the results of the "international outlook" indicator in the THE World University Rankings. This measure considers each institution's proportion of international staff, proportion of international students and proportion of research papers published with at least one co-author from another country.
A breakdown of the data shows that the United Arab Emirates' American University of Sharjah has the highest proportion of international students (82 per cent), while the UK claims half the top 10 spots on this measure, including the London School of Economics (LSE) (70 per cent) in second place.
On the proportion of international staff, the UAE and Switzerland are the most-represented nations in the top 10, with two institutions each. The American University of Sharjah, the University of Macau and Qatar University take the top three spots on this measure.
North America dominates the overall THE World University Rankings but is conspicuous by its absence in this league table. Just 22 North American institutions feature in the most international top 200 (compared with 128 in Europe and 31 in Oceania), led by Canada's University of British Columbia at number 40. MIT is the top US university in 90th place. Overall, 28 countries are represented in the top 200 list.
While the US hosts the largest number of international students in the world, it has a lower proportion of international students than other countries because of its high number of student enrolments overall.
All the institutions that feature in the top 800 of the THE World University Rankings 2015-2016 have been considered for this list, up from a pool of 400 institutions in last year's table.