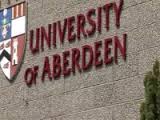 Scotland's University of Aberdeen will open the UK's first branch campus in South Korea later this year, it has announced.
The campus, based in the Gwangyang Free Economic Zone in Hadong District in the southeastern South Gyeongsang province, will focus on teaching engineering subjects needed for the offshore oil & gas industry – a key area of investment for South Korea.
As part of this investment, the campus is backed by "establishment funding" from the South Korean Ministry of Trade, Industry and Energy.
In the first year, it will offer a one-year graduate course in petroleum engineering. The curriculum will later expand to offer courses in subsea engineering and oil & gas topside engineering.
The campus will be licensed to offer one-year master's and MBA courses, as well as PhD programs in engineering.
"The Korea project is a major step forward in our internationalization plans and we are very excited about the prospect of taking our expertise in offshore/oil & gas related teaching and research to the region and having the opportunity to work with our educational and industrial partners to make this a huge success," the University of Aberdeen's principal, Ian Diamond said in a statement.