T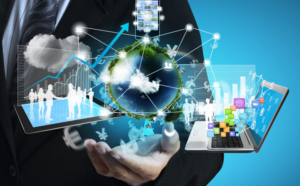 he University of Bradford has led the creation of the first "World Technology Universities Network" which will share technological expertise.
Representatives from 30 world universities and 20 other institutions from across the globe converged on Bradford for the second World Technology Universities.
Last year's Congress, also hosted by Bradford, considered the feasibility of creating of a World Technology Universities Network. This year's event took that one stage further and formally launched the network, with a memorandum of understanding and statement of intent being signed by attendees.
University of Bradford Vice-Chancellor, Professor Brian Cantor said: "Higher education, research, science and innovation are key drivers of economic growth, which depends on the positive exploitation of knowledge. Education transforms lives and societies, providing the route for technological advancement and social mobility.
"By harnessing the combined strength, resource, expertise, experience and knowledge of a network of the world's great technology universities, we will create a global alliance of the brightest and best, dedicated to making knowledge work for the benefit of society".