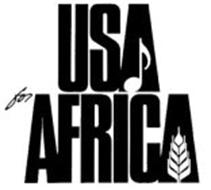 With an eye on Africa's youthful population, economic growth and swelling middle-class, the United States has embarked on its first education trade mission to the continent, with 25 universities and colleges. Student recruitment and building partnerships with universities are the goals of the visits to South Africa, Ghana and Côte d'Ivoire.
During the 2014-15 academic year, the United States hosted nearly one million international students, according to official statistics. But only around 34,000 students – a tiny 3% – came from Sub-Saharan Africa. Africa's student recruitment market has potential, although the idea of the continent losing even more of its brightest to the developed world is alarming. For many young Africans, studying abroad will be less about education quality than securing a better life.
Certainly there are study abroad push factors here. In many universities and countries there is classroom overcrowding, lecturer strikes, and lack of education quality, facilities, research – and job opportunities upon graduation.
Nigeria was not on the itinerary of the US education trade mission, although it is number 15 on the list of top places of origin of international students in America, according to the 2015 Open Doors report of the Institute of International Education. In 2014-15 there were some 9,500 Nigerian students in US colleges and universities, up by 20% on the year before, and Nigeria has one of the fastest growing student populations there.
The US mission began in Johannesburg, where on 7 March Assistant Secretary of Commerce for Industry and Analysis – who is leading the American delegation – opened a Career Indaba Education Fair attended by more than 16,000 South African students.