PURPOSE OF COOPERATION
Formation of a system of effective communication with foreign partners.

Joint development, adaptation and marketing of new educational products and services.

Obtaining specific economic results and a positive social effect by the parties.
MECHANISM FOR THE IMPLEMENTATION OF COOPERATION
Having deeply analyzed the tendencies of regional higher education services market, the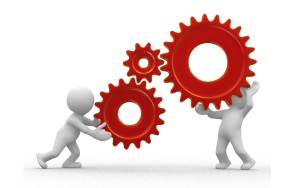 University is ready to offer the following scheme of real cooperation rationale.
Implementation of joint educational projects of franchise type with transmission of the rights to sell educational services by the Igor Sikorsky KPI is carried out due to creation:
Joint pre-admission training centres in the country of applicants' residence.

Joint specialized educational structures in the country of partner's residence.

Joint cultural and language centers to train applicants in the partner's country;

Joint projects of the network providing the educational services on the basis of colleges in the partner's country.

Projects of academic mobility of scientists.

Training and retraining of administrative and teaching staff of educational institutions according the separate programs developed in the Igor Sikorsky KPI, including the PhD.

Developing a comprehensive educational and methodological support for the educational programs of the partner country's institutions.

Advising of administrative and teaching staff on the scientific and educational, administrative and organizational issues of the partner country's educational institutions.

Corporate education – targeted training program, tailored to the requirements of the partner companies, which may be granted on the basis of educational institutions directly in the partner's country with the issuance of the relevant certificate.

Selected training courses for industry and business
Download the full text of COMMERCIAL PROPOSAL in pdf-format

If you are intersted in cooperation with the Igor Sikorsky KPI, we propose to establish partnership