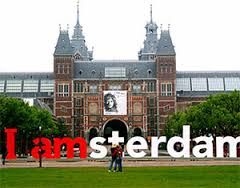 The number of international students on full degree programs in the Netherlands has doubled in the last 10 years to more than 81,000, bringing the total number of foreign students in Dutch higher education to a record high of over 112,000.
The Netherlands now attracts nearly 2% of all internationally mobile students, with its market share rising by 15% since 2006/07, according to Nuffic's latest incoming student mobility report.
The report shows that international degree students not only reached their highest total to date in 2016/17 – 81,392 all told – but also showed the highest annual growth rate so far, up 6,163 on the previous year.
An additional 19,360 students came to the Netherlands from outside the EU and EEA for at least 90 days, while "at least" 11,500 came for an exchange or work placement through the Erasmus+ program.
Neighbouring Germany is the biggest source of international students among the 164 countries represented, sending some 22,000 students to the Netherlands (around 27%). China follows with 4,300 students, then Italy with 3,300.
However, the report notes that since 2010/11, when German students accounted for around 40% of the total, "The relative importance of German and Chinese students has been decreasing, and other countries have become increasingly important."
The University of Maastricht attracted the largest number of international students of any Dutch higher education institution, according to the report, with international students making up more than 55% of the total student population.
International students in the Netherlands contribute an estimated €1.57bn to the Dutch treasury annually.