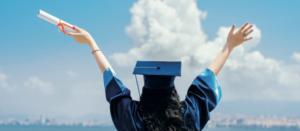 Nearly half of parents who took part in a worldwide survey carried out by british company HSBC would consider sending their children abroad for university. However while the US topped the poll as the most favoured destination, the UK has dropped down to third place for the first time.
Of the 8,481 parents across 15 countries who took part in the survey, 42% said they would consider an international university education for their child, compared to just 35% of parents in 2016.
The Value of Education report revealed that the US (47%) is the most popular destination, followed by Australia (40%) and the UK (39%), which fell one spot to third.
Despite the surge in international student numbers going to Canada, the country came in fourth place (25%).
Meanwhile, Germany, which recently surpassed its long-term goal of hosting 350,000 international students by 2020, came in fifth with 23%.
According to the report, "Asian countries are among the most outward-looking" with four of the top five countries where parents are considering a university education abroad being India (62%), Indonesia (61%), China (59%), and Hong Kong (52%). Parents in Asia are also the most likely to consider online degrees, especially in India (82%), Indonesia (80%) and China (76%), with parents in China (50%) being the most likely to consider a degree that is completely online.
Of parents considering university abroad for their child, 40% of those surveyed say the higher cost to them is a potential barrier.
The report is the fourth in a series which provides authoritative insights into parents' attitudes and behaviour towards their children's education around the world.