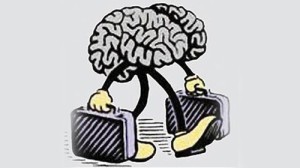 Asia does not suffer from a "brain drain" despite its high number of students attending Western universities, according to the deputy dean of one of the region's leading business schools.
Sin Hoon Hum, deputy dean of the National University of Singapore Business School, told Times Higher Education that despite the region being "clearly quite far behind" the US, the UK and other Western countries in the business school landscape, students were not being deterred from returning to the region to either work in higher education or enter the wider job market.
"Because the region has the potential to build economically, driven largely in the first instance over the past few years by China, then with India coming along, the region is now seen as a strong centre for economic prosperity – a major engine of growth for the whole world," he said. "Because of that, this brain drain problem is not that big a problem any more.
"All these [students] who have the privilege to be trained in the West, they want to come back because there are lots of opportunities here now. [They attend university] in the West, then they are coming home to the region, help to build the region, and therefore help build up some of these universities. That is already happening."
"Until the countries reach a [certain] state of growth, the universities in this part of the world will have to service the country," he said. "This means they'll have to serve as teaching institutions to produce graduates to serve the economy.
"To be really world-class you have to create new knowledge. Therefore professors must do research at the highest level and that must be published in the top-tiered journals to give academic credibility at a global level. Then you can recognise us as strong business schools, developing knowledge as a top leader, that the rest of the academic world will pay attention to."
He said that as the NUS is an "autonomous" university, it is able to "straddle" the requirements of training students to serve the economy and becoming globally competitive.