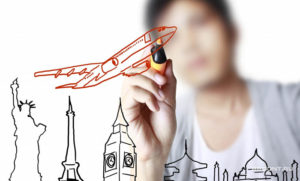 Singapore leads the way in Times Higher Education's 2016 ranking of the premier universities in Asia.
Singapore is home to the best two universities in Asia for the first time, while China and Japan have the highest density of top institutions in the continent, according to the Times Higher Education Asia University Rankings 2016.
The National University of Singapore (NUS) claims pole position, while its neighbour Nanyang Technological University (NTU) is in joint second place (with China's Peking University) – the highest positions for the two Singaporean institutions in the rankings' four-year history.
While mainland China and Japan are each home to almost a fifth of institutions in the extended top 200 table (39 each), China has the upper hand, after a shift in power towards the nation last year. The country has 22 universities in the top 100, including two in the top 10, while Japan has just 14 in the upper half of the table, and its top-ranked institution – the University of Tokyo in seventh place – has lost its place at the summit of the list.
Taiwan and South Korea are the third most-represented nations with 24 institutions each.
'Mind over muscle': the simple recipe for Singapore's success
Gerard Postiglione, chair professor in higher education at the University of Hong Kong, said that the Singaporean government's "strategic" positioning of its universities as "competing in the global economy" and generous financial support for research are two reasons why the city state has "shone the brightest" in the ranking. He added that collaborations with world-class universities outside Asia – such as the partnership behind the Yale-NUS liberal arts college – have benefited Singapore's universities.
"Singapore's strategy of intensive internationalisation, benchmarking against the world's best universities, and targeting and attracting talented researchers, has paid off," he explains.