Although Sub-S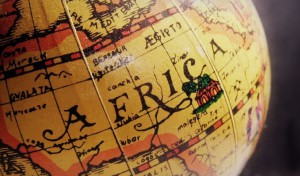 aharan African countries have allocated large shares of government spending to education, the region's university enrolment rates are among the lowest in the world and a severe mismatch still exists between the skills young Africans have and those employers need, according to a new 'State of Education in Africa' report.
The report was released at the 2nd Annual State of Education in Africa conference held in Lagos, Nigeria, on 2 September. The report offers an opportunity for educators and innovators to gain a regional overview of all levels of the African education sector through key statistics and strategies. Among the statistics of higher education are that:
– Only 6% of young adults in Sub-Saharan Africa are enrolled in higher education institutions compared to the global average of 26%.
– African countries allocate the largest share of government expenditure to education at 18.4%, followed by East Asia and the Pacific (17.5%) and South and West Asia (12.6%).
– Returns on investments in higher education in Africa are 21% – the highest in the world.
– Universities in many African countries are experiencing a surge in enrolment. Between 2000 and 2010, higher education enrolment more than doubled, from 2.3 million to 5.2 million. This leads to overcrowding at some universities.
– In 2008 about 223,000 students from Sub-Saharan Africa were enrolled in tertiary education outside of their home countries, representing 7.5% of the global number of students who study abroad.
– Private higher education is one of the fastest growing education sectors. In 2009 there were around 200 public universities and 468 private higher education institutions on the continent. Comparatively, there are 1,700 public universities and nearly 2,500 private universities (four- and two-year universities) in the United States alone.
– Africa is facing a severe shortage of highly skilled talent.
The conference agreed that Africa's universities must focus on: producing industry-ready graduates; improving the quality and quantity of science in higher education; encouraging more women to pursue science, technology, engineering and mathematics, or STEM, careers; promoting awareness of intellectual property rights; and setting up partnerships with the private sector to invest in STEM skills.
The source of information:
http://www.universityworldnews.com/article.php?story=20150911151844478