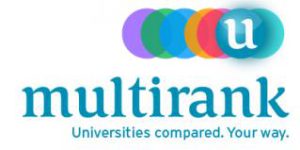 U-Multirank has published a new release of data drawn from 1,500 universities, creating the world's largest university ranking, and throwing a spotlight on high-performing universities that might not be picked up by traditional international university rankings.
U-Multirank is a European Commission initiative and is funded in 2011 by the European Union's Erasmus+ Programme.
This is the fourth year of U-Multirank's user-driven rankings – in which users can select the indicators they wish to use for comparison. It involves more universities than before and claims to identify "hidden gem" universities that are bold new competitors on the world stage in a host of different areas.
In a statement U-Multirank said other rankings focus on research citations and highlight a familiar selection of well-known institutions such as Harvard, Oxford, Stanford and Yale.
"However, because U-Multirank allows users to compare universities based on what matters to them, it also reveals the other strong performers in areas as diverse as research, teaching and learning, knowledge transfer, internationalisation and regional engagement."
Students wanting to identify the best performers in different disciplines can consult rankings across 16 subject areas, using up to 39 indicators. 
"For example, in the engineering and computer science subjects, U-Multirank shows that Johannes Kepler University Linz in Austria and the University of Málaga in Spain perform strongly when looking at student-staff ratios, a key indicator in teaching and learning performance," U-Multirank said.
"This gives students an ability to make informed choices of the best universities for their interest. Students are also able to identify universities that do well in terms of international linkages and student mobility."