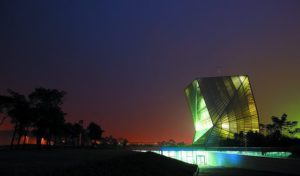 The number of international students studying in China continues to climb, reaching 442,773 last year, according to new statistics from the Ministry of Education, and putting it on track to reach its target of hosting half a million international students by 2020.
Korea was the top source country, sending 70,540 students, or just under 16% of all international enrolments. The US, accounting for 5.4% of all students, was the second-highest sending country with 23,838 students, followed closely by Thailand sending 23,044 students.
The number of international students studying in China has risen substantially over the last five years, up 11.4% from 2015 and seeing a 35% rise since 2012.
Overall last year, students came to China from 205 countries, but Asia accounted for the lion's share – around 60% – followed by 18% from Europe, and 11% from Africa.
"A series of preferential policies drafted by the Chinese government for students from these countries have contributed to the remarkable rise in their numbers," commented Xu Tao, director of the ministry's department of international cooperation and exchange.
The foreign universities based in China, like UNNC, are the shining examples of recruiting "outstanding international students.
The growth of Sino-foreign universities have contributed to the growth of international students in China, alongside the affordability of China for cost of living and study, and the safety and security of the many cities.