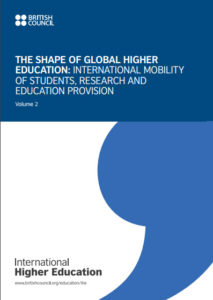 Germany, the Netherlands, Malaysia and Hong Kong have been identified as countries and territories with the most supportive international education policies, according to a new survey from the British Council.
Priorities around international education – including policies that impact on student mobility, transnational education and international research – were considered among national policies of 38 countries around the world.
The report finds that some governments provide greater support for activities such as research and student mobility, while others have hands-off approaches – allowing for greater institutional autonomy.
And student mobility can be a preoccupation of many countries, which promote their higher education systems as welcome and open.
"It seems that international higher education is a priority for a number of countries and this is not something we would've seen 10 to 15 years ago," said Michael Peak, senior advisor on education research at the British Council.
Meanwhile, Australia, Hong Kong, the Netherlands, Malaysia and the UK are cited as the countries where activity is greatest at the institutional level.
Surprisingly, with over one million international students and high research output, the US is not among the highest scored countries in any indicators of the study.
Part of the reason is the absence of a national higher education policy, said Janet Ilieva, the report's lead author.
"There isn't a national policy and that's mainly because internationalisation endeavours are driven at the institutional level," she said. "I don't think the sector gets the same level of support as institutions in Germany for example."