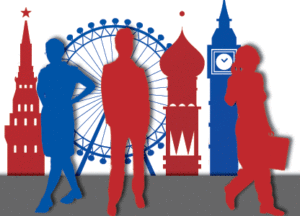 The study of the British Council produced nine key findings.
First was the rising number of countries committed to supporting international higher education, evidenced through strategies including some that are in reformed higher education legislation.
Second was the discovery that among the countries analysed, "Germany and Malaysia have the most balanced portfolio of national policies supporting international higher education".
Third, a large number of countries were providing financial support for international higher education, with most of the spending on student mobility and ensuring equitable access as well as preventing brain drain.
"These are mainly countries with large higher education systems such as China, Colombia, Germany, Indonesia, Malaysia, Thailand and Turkey."
Fourth, student mobility is one of the most highly developed areas of national policies supporting international higher education.
Fifth, the research identified quality assurance as an area of weakness, with the focus in cross-border education being predominantly on higher education provision.
A sixth key finding is the need to develop recognition of transnational education degrees, because currently only a small number of countries have formal measures at national level to recognise these degrees.
The research finds higher education institutions to be the major drivers of international higher education, which they see as a means to build teaching and research capacity.
"In some countries, to counteract the lack of national support, higher education institutions are leading their own internationalisation initiatives," the report finds.
Eighth, the policy preoccupation with research has been partly driven by the growing influence of global rankings.