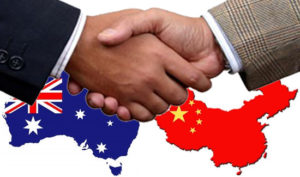 Australia's Prime Minister, Malcolm Turnbull, and China's Premier, Li Keqiang, have announced a A$100 million innovation  that will deliver a major boost in research and development funding for Australian research through a new science and technology precinct at University of New South Wales in Sydney.
UNSW President and Vice-Chancellor Professor Ian Jacobs said: "This partnership is a global first and has the potential to reset the Australia-China bilateral relationship and boost the nation's innovation system."
The new Torch Innovation Precinct at UNSW is the first such partnership outside China. It is backed by leading Chinese companies and the Ministry of Science & Technology's flagship 'Torch' high technology industry development program. An initial $30 million investment has been secured by eight Chinese companies to support Australian research, in Australia, in advanced materials, biotechnology, energy, and environmental engineering.
Since 1988, China's Torch program has been successfully collocating Chinese businesses, universities and research organizations in science and technology precincts to drive innovation. The 150 Torch precincts in China now generate some 7% of GDP, 10% of industrial output and 16% of export value. Independent economic modeling by Deloitte Access Economics estimated the new Torch Innovation Precinct at UNSW would add more than $1 billion to Australia's GDP in the first 10 years alone.
The Torch partnership is an important milestone in the further development of Sydney as Australia's global innovation city, and in ensuring that university research generates even greater economic impact and social progress," Professor Jacobs said.