Nigeria'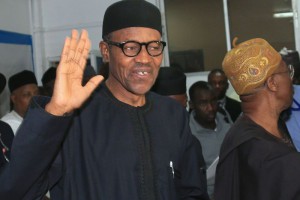 s President Muhammadu Buhari has reportedly pledged top priority for an increase in university funding, and has instructed the National Universities Commission and the federal education ministry to work out how this might best be done. The country's leader is said to be disturbed by the poor performance of Nigerian universities in rankings.
According to reliable sources, Buhari summoned officials of the National Universities Commission and the Ministry of Education to explain the reasons for the absence of Nigeria in a recent ranking of top 1,000 world universities. From Africa, only institutions in Egypt and South Africa featured on the list.
Although the president was partly pleased that 28 Nigerian universities appeared on a ranking of top 100 institutions in Africa, he felt there could be more.
The officials informed Buhari that low funding was the fundamental reason for the poor performance of Nigerian universities, and the president decided that strengthening university funding would be a top priority of his administration.
His interest in the matter is both political and diplomatic. Ahead of presidential elections earlier this year, Buhari pledged in his campaign manifesto to increase funding for education, to raise all levels of the education system out of a state of decay.
The other reason is Nigeria's quest for a seat in the United Nations Security Council as Africa's permanent representative. It is well known that South Africa and Egypt are also fiercely vying for the slot.
Executive secretary of the Tertiary Education Trust Fund or TETFund, confirmed that the government had started the process required to increase the current 2% education tax, with which it supports TETFund, to between 3% and 4%.
Academics have greeted the news of the proposal with mixed reactions, including scepticism. Many believe that Nigeria does have the resources to increase education funding to the 26% of government spending recommended by UNESCO.
The Buhari administration should understand the fact that great nations had devoted large chunks of their money to funding education, said Dr Wale Suenu, a senior lecturer in history and diplomacy at Lagos State University. "An increase in the education tax to a paltry 4% will not take Nigeria anywhere."
"Nigeria's internet system is one of the weakest in the world," Muhammad Kuna, a professor of history at Usmanu Danfodiyo University in Sokoto, northern Nigeria. said, while publishing research and information on the world wide web was an indicator used by some rankings and was one of the reasons why South African and Egyptian universities appeared in global lists.
"Nigeria is still a sleeping giant," he said. Buhari should encourage the creation of efficient internet services on campuses through public-private partnerships with major ICT – information and communications technology – companies to deliver fibre optic internet access, rather than the current satellite connectivity".
The source of information:
http://www.universityworldnews.com/article.php?story=20150911145953274