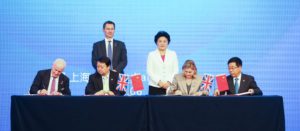 During the annual UK-China Education Summit, the United Kingdom Secretary of State for Education Justine Greening and Chinese Minister for Education Chen Baosheng signed off on an action plan under the UK-China Partners in Education framework that outlined key priority areas for education cooperation beyond 2016, writes Beckie Smith for The PIE News.
It outlines six areas of collaboration: basic education; language teaching and assessment; technical and professional education and training; sports education and training; higher education (including quality assurance) and exchanges.
Key aims of the plan include boosting business education links to accelerate skills development in priority industry sectors and increasing collaboration on innovation and entrepreneurship in higher education. The two countries will also work together more closely on school curriculum development, the plan states.