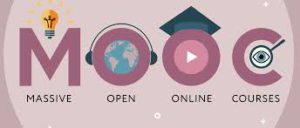 The number of users who registered for at least one massive open online course last year reached 58 million, up from approximately 35 million in 2015, according to new figures from MOOC aggregator site, Class Central.
The number of first-time users meanwhile reached 23 million – a quarter registering with regional MOOC platforms which have proliferated in the past year.
The new figures are part of a series of articles from Class Central on the MOOC landscape, which curate information and reviews from 41 different MOOC providers around the world.
Regional MOOC providers outside of English speaking regions have seen an increase in users alongside the global giants.
Coursera remains the largest MOOC provider globally, boasting 23 million users. edX, with 10 million users, is the second largest, followed by China's XuetangX with six million users, making it the only non-English MOOC platform in the top five.
The UK's FutureLearn and US-based Udacity complete the top five with 5.3 million and four million users respectively.
There were over 2,600 new courses announced last year, bringing the total number of courses across all MOOC providers to 6,850 from over 700 universities.
Moving into a business model which requires a fee for either participation in exams or verification of the course in the form of certificates, is a move that is slowly redefining MOOCs' role in the global marketplace of online education.
Business and technology subjects remain the most popular, accounting for over a third (36.7%) of new MOOC courses introduced last year.
The field of Business and Management alone grew by 3% from last year in the number of new courses, making up 19.3% of all new courses.
Meanwhile, computer science and programming subjects accounted for 17.4% of all new courses.