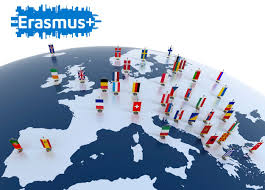 The European Union's showpiece Erasmus+ mobility and cooperation programme should be simplified and its "cumbersome" processes streamlined, according to a survey by the European University Association, or EUA.
Members complained that funding did not cover the full costs, especially for exchanges and cooperation with countries outside of the EU.
More than 200 higher education institutions belonging to the EUA responded to the survey – with 65% saying the administrative burden has increased, particularly for student mobility, since Erasmus+ took over a multitude of EU programmes for education, training, youth and sport in 2014.
Coming in for particular criticism was the new Mobility Tool, an online aid to managing Erasmus+ activities, which one-third of higher education institutions found "useless in its present form".
The findings were outlined in a report, EUA Member Consultation: A contribution to the Erasmus+ mid-term review, produced  ahead of a major public consultation by the European Commission, earmarked for March-April 2017.
The Commission's mid-term review coincides with the 30th anniversary of the founding of the original Erasmus programme (European Region Action Scheme for the Mobility of University Students), which was launched on 17 June 1987.