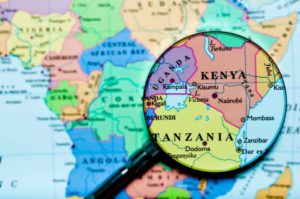 Kenya's total university student enrolment rose 22.8% last year, marked by increased female enrolment and driven by massive infrastructure development, the introduction of new courses and the opening of more satellite campuses. According to the recently released Economic Survey 2016 – the annual statistical bulletin documenting all government data – the number of female students rose 24.9% in the review period, up from 147,412 to 184,164. This is compared with an increase in male student enrolment of 21.3% (up to a total of 259,618) in the same period.
According to the Kenya National Bureau of Statistics, the country's data custodian, enrolment shot up from 361,379 to 443,783 during the year, creating a new layer of challenges for universities that will now have to seek new funds to expand facilities to cope with the surge.
The government has set aside US$646 million in state funding for the 2016-17 financial year which begins in July – up from the current US$624 million and representing an increase of just 3%. 
The allocation, which has been termed "inadequate" by university administrators, is expected to further compromise the expansion of public university facilities, which has lagged behind growth in student numbers over many years.