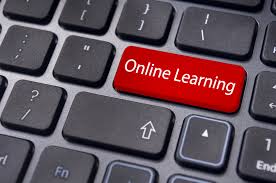 Online learning platform Coursera has revealed a trend towards tech-based courses in 2017. The 30 million-user site divulged the top 10 popular courses, and the most popular specialisations, as signed up for by its "registered learners".
Machine Learning, a course taught by Coursera's co-founder Andrew Ng in conjunction with Stanford University, proved most popular, topping the list of courses.
This course focuses on artificial intelligence and was among at least three AI-focused courses in the top 10.
Blockchain, Cryptocurrencies and Bitcoin also feature, which may come as expected, as those have been the feature of many a press clipping in the past 12 months.
Princeton's "Bitcoin and Cryptocurrency Technologies" course ranked 5th in the end of year table.
Coursera's chief content officer Nikhil Sinha said the rise in the popularity of learning about virtual technologies and IT-based subjects was down to the changing nature of work and the workforce.
"As the rise of automation threatens to displace jobs, more adults will look for credentials that help them enter new career paths in 2018," he said.
Another large online learning and MOOC platform, FutureLearn, told that while digital skills are becoming more important, and uptake has increased on courses such as 'Teaching Physical Computing with Raspberry Pi and Python', language learning remains the company's main focus. "Cybersecurity is an area currently experiencing high demand. Likewise, we're seeing a large uptake in courses in coding and data analysis".