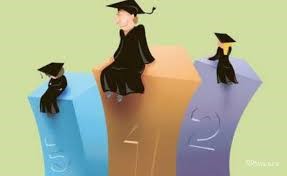 The United Kingdom dominates the Times Higher Education European Top 200 Rankings published last week with 46 institutions in the list.
The University of Oxford came top, followed by the University of Cambridge, and Imperial College London, as the UK took seven of the first eight places.
ETH Zurich or Swiss Federal Institute of Technology Zurich came fourth, followed by University College London (5th), London School of Economics and Political Science (6th), the University of Edinburgh (7th) and King's College London (8th), Karolinska Institute (9th) and LMU Munich (10th).
Despite the UK's strong performance, Germany, with 36 institutions in the top 200 and 11 in the top 50, is challenging its dominance.
Elsewhere in Europe, Scandinavian countries perform well, with Sweden and Finland punching above their weight relative to their population size with 11 and 6 institutions respectively in the top 200. Sweden's top ranked institution – Karolinska Institute – is in ninth place.
Other strong performers relative to population size include Denmark (6 universities), the Republic of Ireland (6) and Switzerland (9).
The Netherlands performs well with 13 institutions in the ranking while Belgium is solid with seven universities in the top 200.
Countries in the east and south of Europe generally score poorly in the Times Higher Education or THE's European ranking. Countries in these regions either perform relatively weakly (Estonia, Greece, Cyprus and Portugal with only one institution each in the group 171-200), or do not appear at all in the top 200 (Poland, Ukraine, Romania, Bulgaria, and the whole of the former Yugoslavia).
Russia is perhaps the surprise underperformer, with just five institutions in the top 200, making it the lowest-ranked country relative to its population and gross domestic product or GDP – although it ranks highly relative to its GDP per capita.
The UK's success in the European ranking is reflected in its position in THE's World University Rankings, with 78 institutions in the top 800 and 34 in the top 200, making it second only to the US for the number of world-class universities featured in the list.