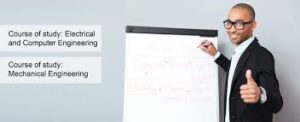 The author of this post is Dr Nita Temmerman – a former pro vice-chancellor (academic) and executive dean (faculty of education) at the University of Southern Queensland, Australia. She is currently chair of two higher education academic boards in Australia, visiting professor to universities in the Pacific and Middle East, as well as invited specialist with the Hong Kong Council for Accreditation of Academic and Vocational Qualifications, invited external reviewer with Oman Academic Accreditation Authority, registered expert with the Australian Tertiary Education Quality and Standards Agency, and a published author.
If you read the introduction to most university degree programme websites, they tell prospective students they offer the most innovative, exciting, contemporary, well-respected programme of its kind in that field anywhere!
The truth of the matter is there is not that much difference between degrees of the same discipline name offered by universities. It's just a fact that there are some fundamental skills, knowledge and experiences that must be covered in order for a degree to be successfully accredited by the profession and for graduates to be credible employees in the eyes of potential employers.
The differences across same-named degrees are not so much in what is taught as in how the programme is delivered. This can extend to the type and set-up of physical student learning spaces and how they are used; the theoretical and practical – including work-based student learning experiences that make up the curriculum; the qualities and experiences of the academic staff engaging with student learning; and the quality of existing learning resources including e-resources to support student learning.
In some recent focus group meetings I conducted with current second- and third-year undergraduate students in business, education, sciences and humanities from universities in Australia, the Pacific and Southeast Asia, certain ingredients seemed to matter more than others in their definition of what makes a good university degree programme. 
The list below represents the top-most components these students thought were the key to what makes a good university degree programme. As expected, there were varying responses about whether their degree programme fulfilled these and how well, but that is not the focus here.
Without doubt, all students hoped that they would receive a quality education experience that would open up career opportunities because of the recognised quality of the programme they would complete.
They also expected the programme to be academically rigorousand not 'an easy ride' that resulted in everyone graduating. At the same time, they wanted a genuinely supportive learning environment where successful learning counted for far more than merely passing exams. Students were especially scathing about high-stake exams that test memory and multiple-choice exams that can be 'fluked'.
Students wanted scope to be able to take elective subjects from a diverse range of subject choices, including from outside their discipline and not have the entire degree study programme defined for them. 
They see this, depending on the field being studied, as important in either broadening their knowledge base beyond their chosen discipline, and complementing or extending their knowledge and understanding in a particular aspect of their chosen discipline.