As part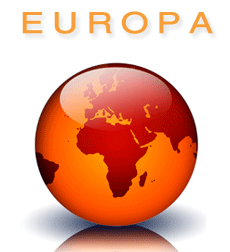 of efforts to advance legal migration and mobility, an action plan adopted at the recent European Union-Africa Valletta Summit on Migration recommends boosting higher education cooperation, including promoting the mobility of students and researchers, facilitating mutual recognition of qualifications and improving legal frameworks for country entry and residence for study purposes.
The Political Declaration voices a deep concern regarding "the sharp increase in flows of refugees, asylum seekers and irregular migrants which entails suffering, abuse and exploitation", and it acknowledges the benefits of well-managed migration and mobility between Europe and Africa.
To implement the Political Declaration and link migration to Africa's higher education development, the action plan included the following:
• supporting the implementation of harmonised qualifications in higher education through the Africa-EU harmonisation, tuning, quality and accreditation initiatives;
• improving the legal framework for conditions of entry and residence in the EU applicable to third country nationals for the purpose of research, studies and training;
• promoting mobility of students, researchers and entrepreneurs between Africa and Europe;
• the use of the Erasmus+ annual call and national programmes of EU member states and associated countries to support mobility of students and university staff between Europe and Africa partner countries;
• to encourage joint research projects;
• facilitating the short stay visa issuing processes for certain types of visitors, such as students and researchers.
The mentioned activity scheduled to perform until the end of 2016. At the beginning, the number of grants for Erasmus + program will be doubled with the simultaneous increasing of the EU Trust Fund financing for more than 1.8 billion €.